A Home with Entertainment Qualities
Hidden Hills | Monterey, California | $3,200 per month

Features:
4 bedrooms, 3 baths
Over 3,500 sq. ft.
Panoramic windows & vaulted ceilings
Decking & fire-pit area
Landscaped, fenced yard & dog kennel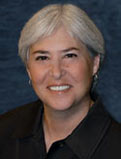 Susan Silver Bitow, Broker
831-277-5710
silverlining@redshift.com
CALBRE#: 00929221
A beautiful Contemporary-styled home with fabulous entertainment areas. Enjoy ample outdoor spaces with barbeque area for the moderate climates experienced in this area of the Monterey Peninsula. Vaulted ceilings, tall windows, lovely views, 3 fireplaces, wet bar, and a totally remodeled large master suite, will captivate your senses.

This homes heart is the kitchen, formal dining, breakfast room, and family room. You truly feel at home here, and we know there is "No place like home." The 4 bedrooms and 3 baths are spacious with good closet space. There is additional storage space under the living room. Over 3,500 sq. ft. of living space with two, forced-air gas heating zones. Landscaped and fenced yard with a dog kennel.