Agents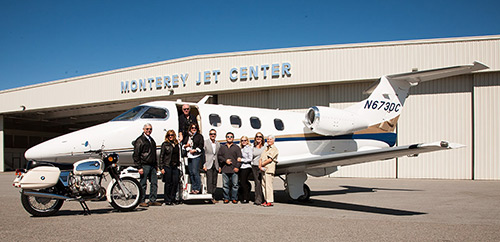 International Estates, Inc. has had a long-standing presence on the Monterey Peninsula. For more than 40 years, the office was located in Monterey under the guidance of its founding broker. In the summer of 1990 International Estates, Inc. moved to the southeast corner of San Carlos & Fourth in Carmel. We now reside in our beautiful new home at 300 Sky Park Drive.

International Estates, Inc. has concentrated on the unique real estate market of Carmel, Big Sur, Pebble Beach, Carmel Valley, Monterey, Del Rey Oaks, Seaside, Higway 68 and Salinas. The high degree of respect afforded International Estates, Inc. in the community has been earned through years of our dedicated Real Estate professionals working together as a team offering outstanding service to each one of its clients.

International Estates, Inc. provides a full range of real estate services with access to a national and an international referral service. We advertise in all forms of print media including the Monterey Herald, Homes Magazine, Pebble Beach Magazine and the Dupont Registry. Our web presence also extends to mlslistings.com, homeadvisor.com, realtor.com, cyberhomes.com, homes.com, and homeseekers.com.

Under the leadership of owners Gayle Crusan and Sam Sigmund, International Estates, Inc. is known throughout the community, by colleagues and clients alike, for their integrity and open, honest communication. We stand committed to these ideals because we want you to be our client for Life.

The outstanding performance of our office is based on our Corporate Mission, which is also a very effective philosophy for life:


"Autograph Your Work With Excellence!"